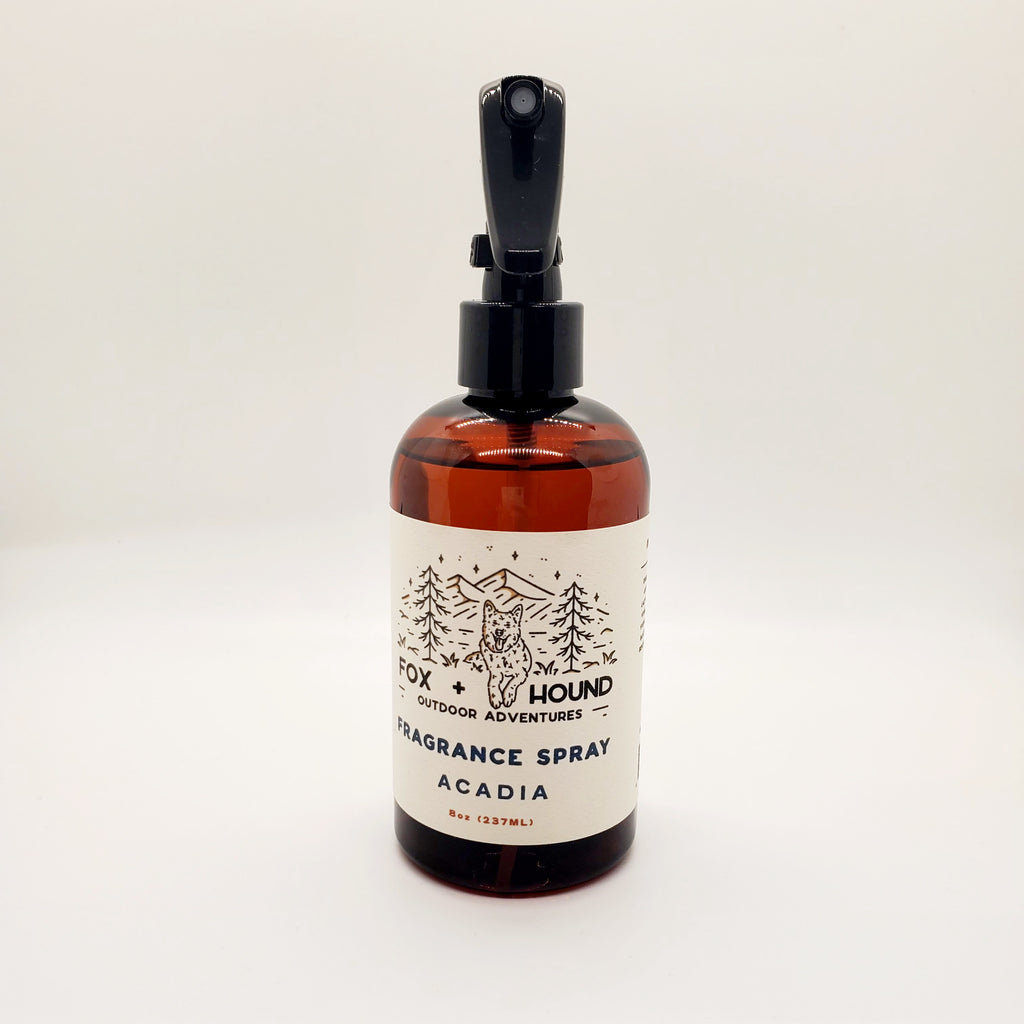 $ 16.00
$ 0.00
Fragrance Spray For Dogs - Acadia - National Park Series
Make "smelling like a dog" a compliment! These colognes are buildable scents, so you can use as much or as little as needed to give your pup a sweet aroma.
Simply spritz your pup with our spray cologne for a long-lasting, pleasant scent. Comes in an 8 oz. spray bottle. Concentrate spray around neck and back for best results.
The spray cologne is offered in three different scents. Acadia is our new scent and part of our Outdoor Adventures Collection. Acadia is a  woodsy and amber scent with an evocative musk and tonka bean base note. This fragrance is a classic fresh scent!
Top Notes: Leather, Amber
Middle: Cedar
Base: Musk, Tonka
Ingredients: Organic aloe vera leaf juice, sodium lauroyl lactylate, provitamin B5, Vitamin E, dead sea salt, hydrolyzed silk protein, gluconolactone, sodium benzoate, fragrance