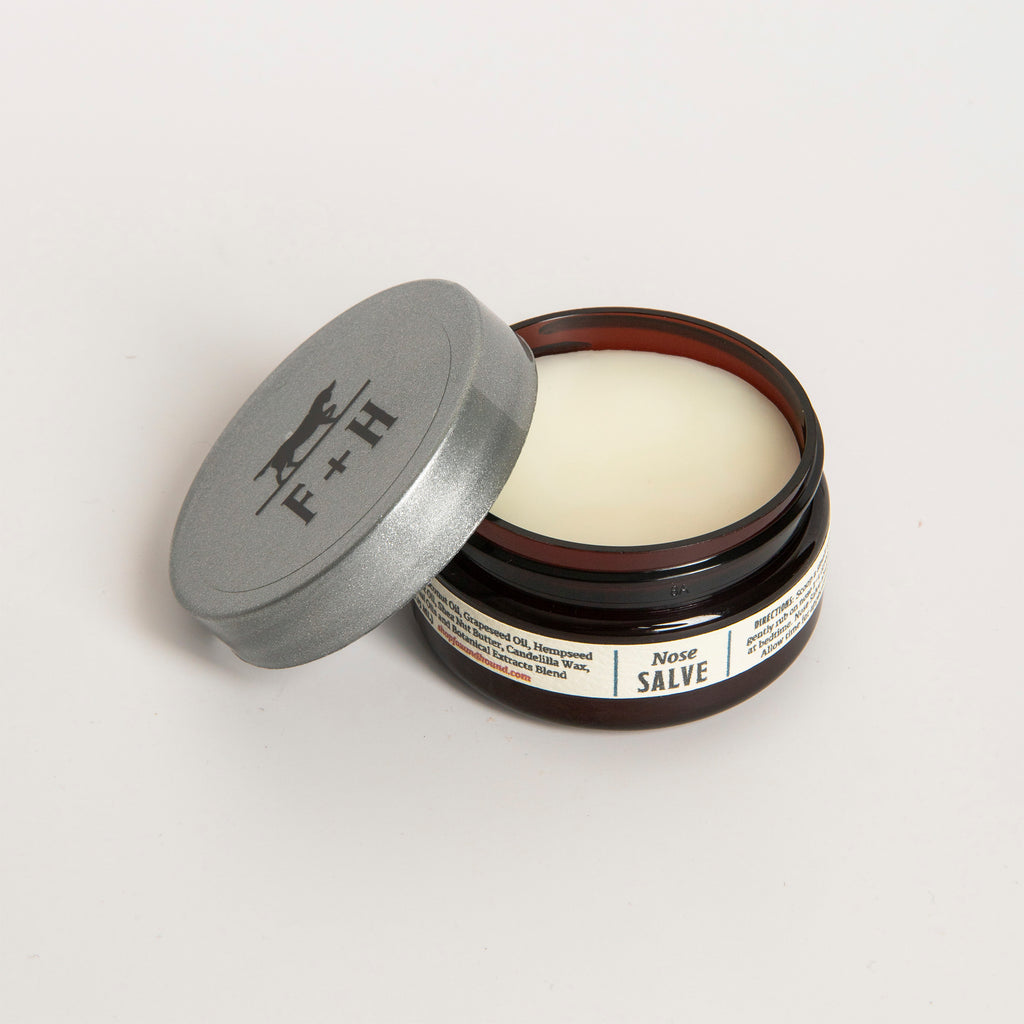 $ 18.00
$ 0.00
Nose Salve
Natural salve for dry, chapped, crusty or cracked dog noses. This salve is scent-free, so your pup can still hunt and explore without becoming distracted by the salve. While our massage oil is great for dry skin and brittle fur, the nose salve is the best product for irritated areas around the face, lips and ears.
 For pets who have specific needs, we have salves for healing; and for every dog, we have a salve for protection. The elements can be hard on pups who spend a lot of time outside, and even if your dog is mostly inside, inclement weather still affects them. Each salve comes in a 2 oz. jar, so you can use as much or as little as you need to treat the affected area.
Directions: Scoop a small amount, and gently rub onto dog's nose 2-3 times per day. Nose salve absorbs quickly; allow time for application to dry.
Ingredients: Apricot oil, coconut oil, grapeseed oil, hempseed oil, jojoba oil, kukui nut oil, shea nut butter, candelilla wax, vitamin E, essential oils and botanical extracts blend