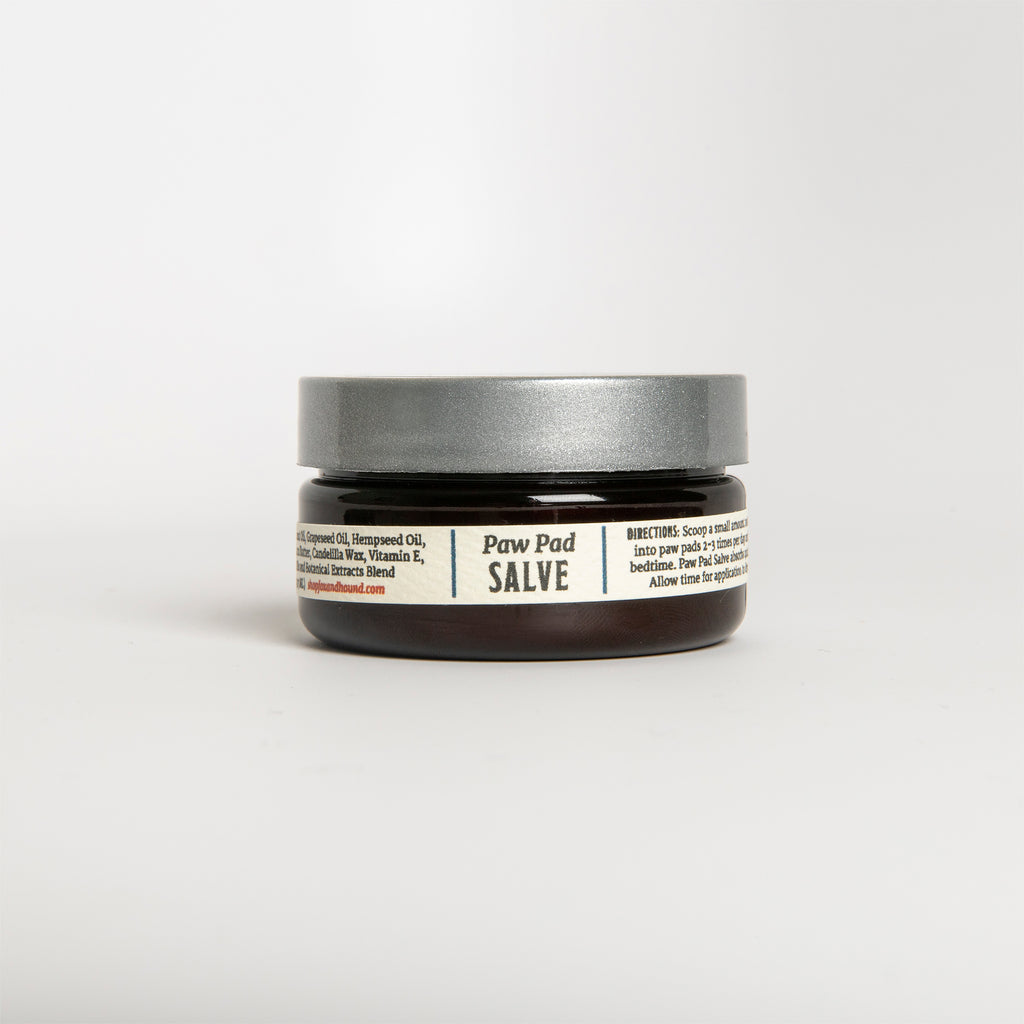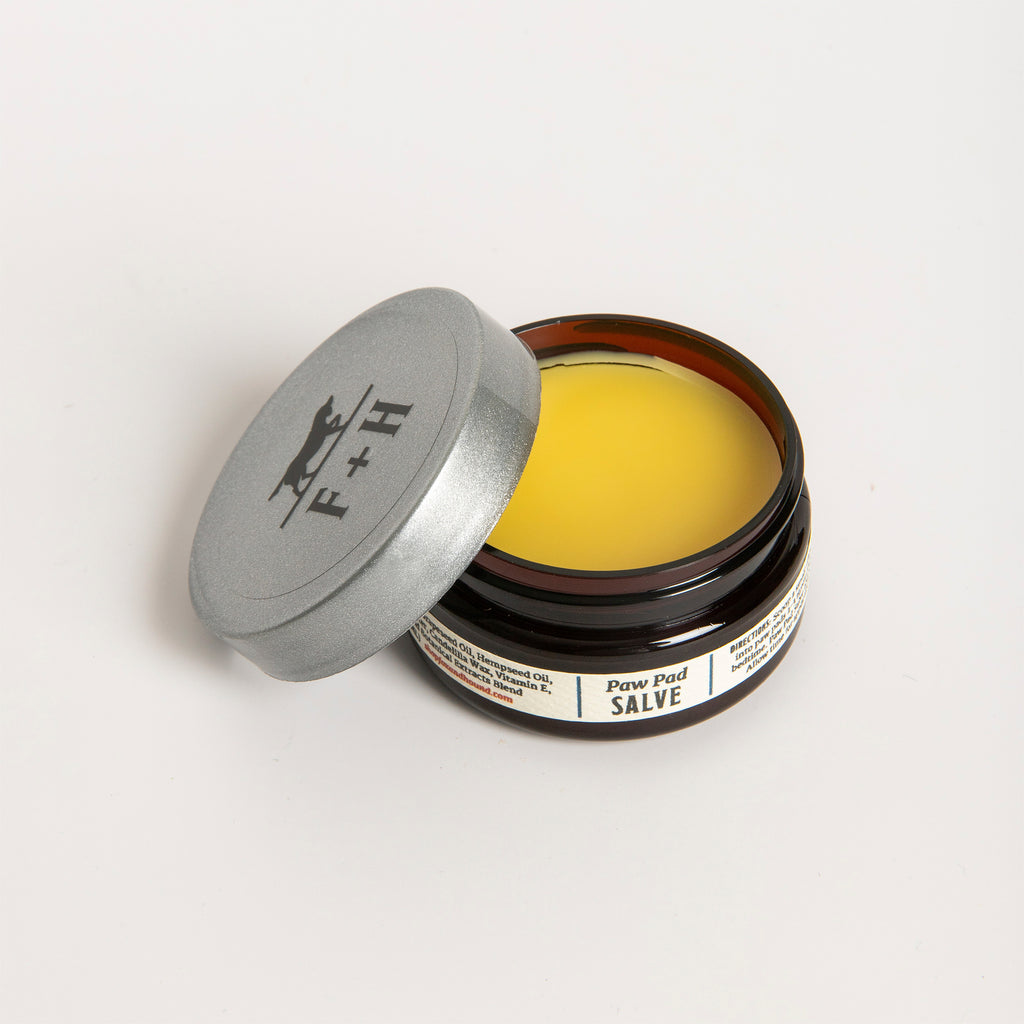 $ 18.00
$ 0.00
Paw Pad Salve
A combination of ingredients chosen for their deep healing properties, that moisturize and soothe your pup's irritated pads. Specifically developed as an intensive treatment for a dog's delicate pads, which are susceptible toward cracking and bleeding if they go untreated. This salve is developed with powerful and potent healing agents — chosen for their restorative properties, and for their natural odor, which your dog will not want to lick off its paws. 
For pets who have specific needs, we have salves for healing; and for every dog, we have a salve for protection. The elements can be hard on pups who spend a lot of time outside, and even if your dog is mostly inside, inclement weather still affects them. Each salve comes in a 2 oz. jar, so you can use as much or as little as you need to treat the affected area.
Directions: Scoop a small amount, and rub into paws. If your pet's paws are highly irritated, simply pat on paw rather than rubbing into the delicate skin. With this product, try to avoid contact with dog's fur, and only spot treat with a small amount, so pup doesn't slip outside.

Ingredients: Coconut Oil, Grapeseed Oil, Hempseed Oil, Jojoba Oil, Capuacu Butter, Candelilla Wax, Vitamin E, Essential and Botanical Oils