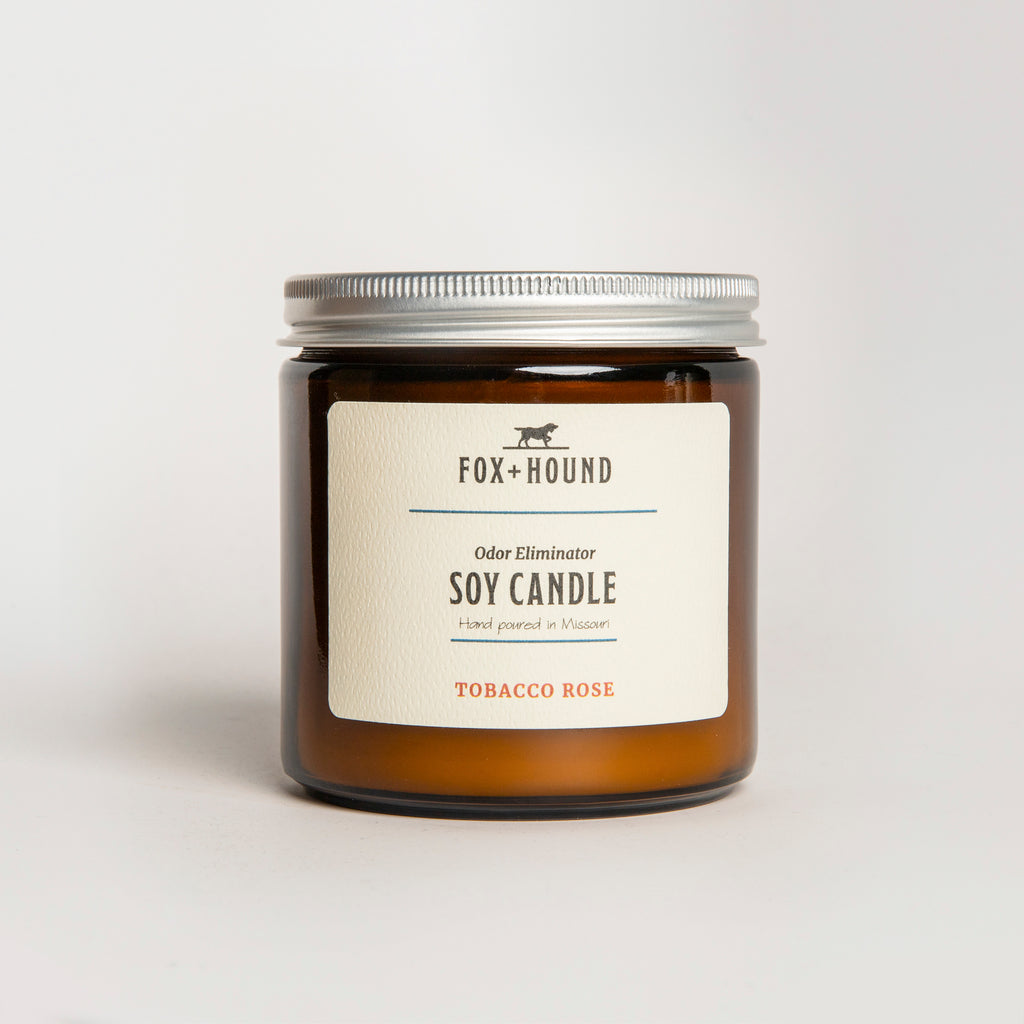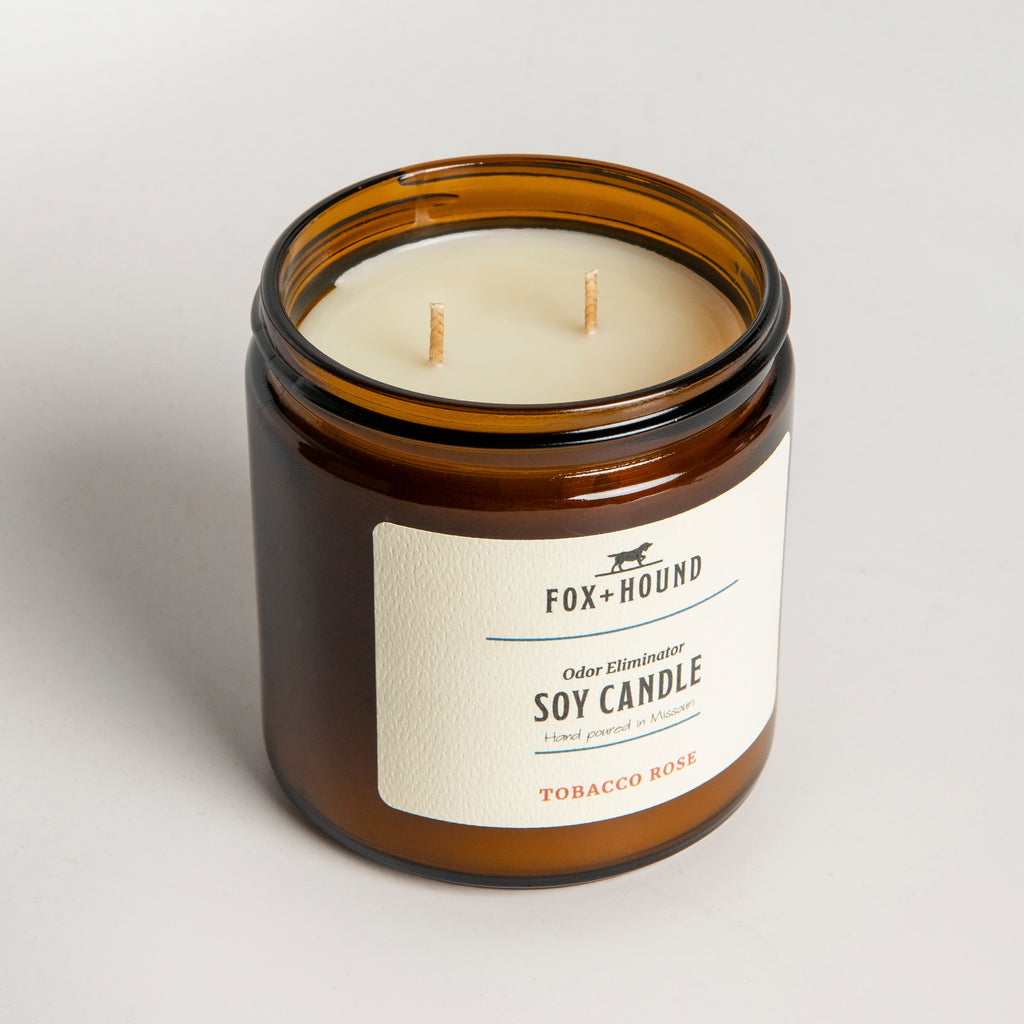 $ 28.00
$ 0.00
Odor Eliminator Soy Candle - Tobacco Rose
Other candles on the market may cover the smell of your dog, but our odor-eliminating soy candle will neutralize unwanted scents and completely remove them. The candle comes in a sweet and sultry Tobacco Rose scent, and even works to remove the smell of other household scents.
Sweet and fragrant tobacco layered with a blushed rose, mellow tonka beans, sultry sandalwood, and light vanilla.
Just imagine a fabulous way to end a long day, cozying up on the couch and enjoying this fabulous scent. Tobacco Rose allows you to experience that feeling with every light!
Notes:
Top - Sweet Rose
Middle - Violet, Jasmine
Bottom - Sandalwood, Vanilla, Tonka

*16 oz (454g)
* Approx. 50 hour burn time
Ingredients: Soy candle wax, odor neutralizing formula, fragrance