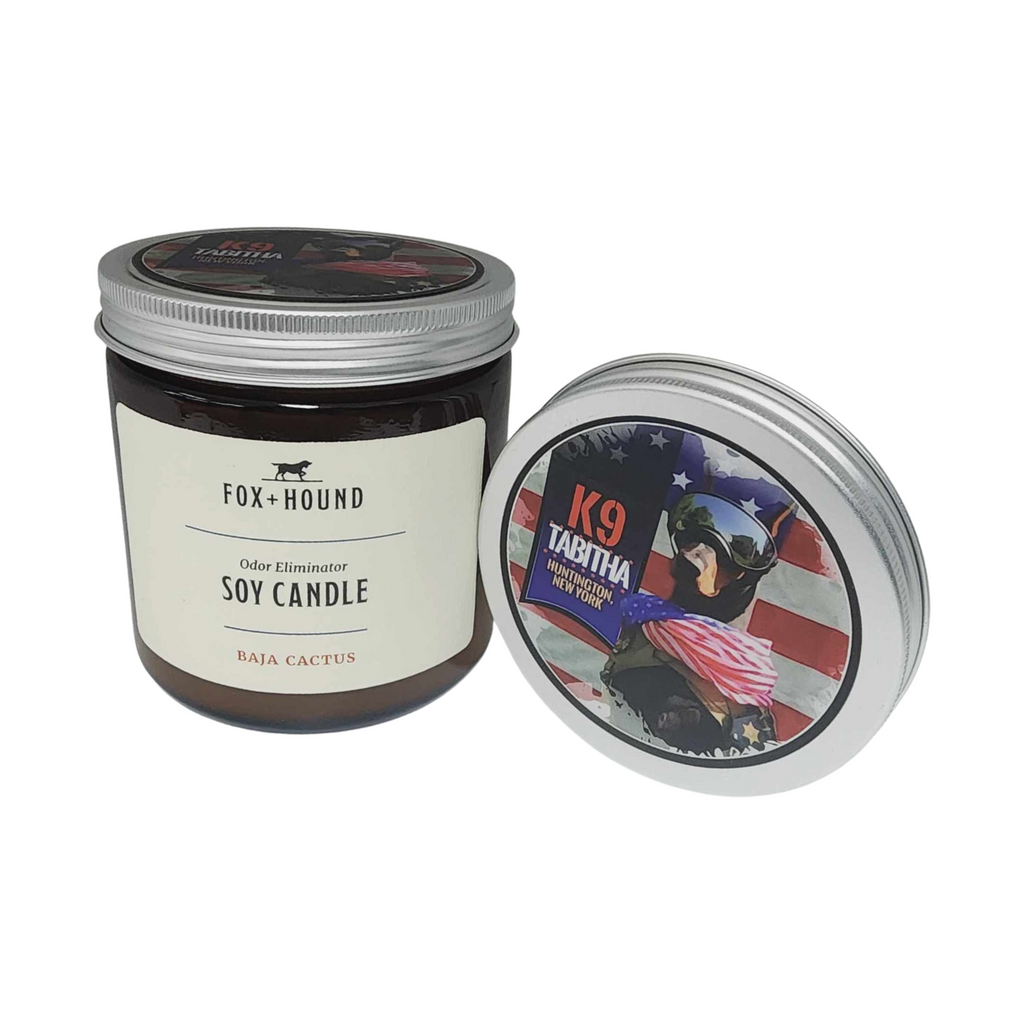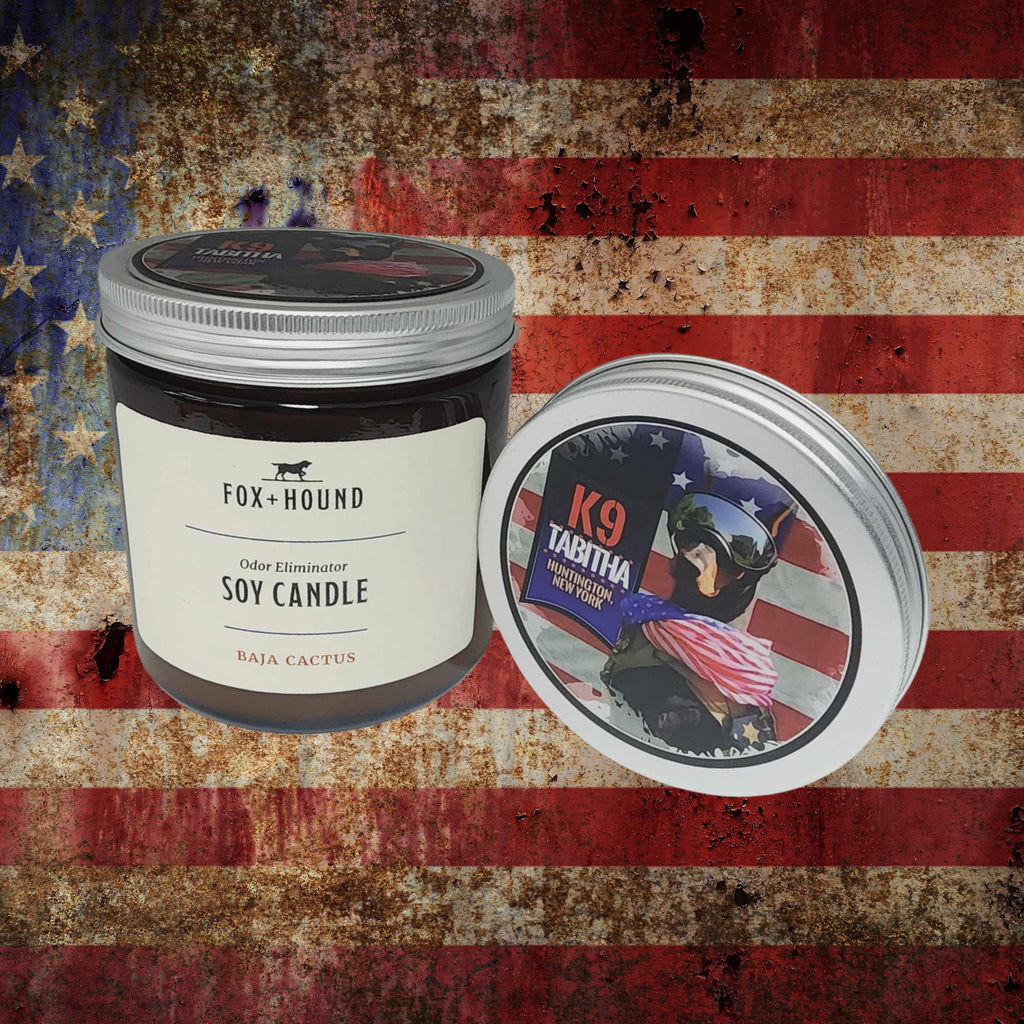 $ 28.00
$ 0.00
Candle - K9 Tabitha Fox + Hound Baja Cactus Odor-Eliminator Soy Candle
K9 Collection. 
K9 Tabitha 
Introducing the Fox + Hound K9 Tabitha Baja Cactus Odor Eliminator Candle - the perfect solution for pet owners looking to freshen up their home! This premium soy candle is specially designed to eliminate unwanted odors and leave your space smelling fresh and welcoming.
Inspired by K9 Tabitha. Tabitha works for a private security company, Maximum K9 Detection, doing diplomatic flights at JFK and Newark in New York City. 
Her titles are numerous and include UDC/UKC CH., IABCA Intl. CH., ICKC Grand CH.  She was the bomb detection K9 for the opening and closing of the 2019 NYC Wine and Food Festival. Tabitha has worked with the State Department and Secret Service, FBI, Homeland Security, TSA.
When Tabitha is not working at her Explosives Detection job, she definitely stays busy! She has done commercials for Bud Light's "help nana move", Zelle, a music video with Grammy award-winning band Cage the Elephant "Ready to Let Go". She just shot a video with Tiffany and Co. for their new worldwide campaign that's due to be released in the fall "Knot your typical city".
Tabitha has been written up in numerous articles and papers from around the country including by AP during Westminster " Westminster and work, some show dogs serve, search or soothe" and by National Purebred Dog day "not just another pretty face"
As you can tell, we are proud to share just a portion of this Beautiful K9's accomplishments!

*16 oz (454g)
* Approx. 50 hour burn time