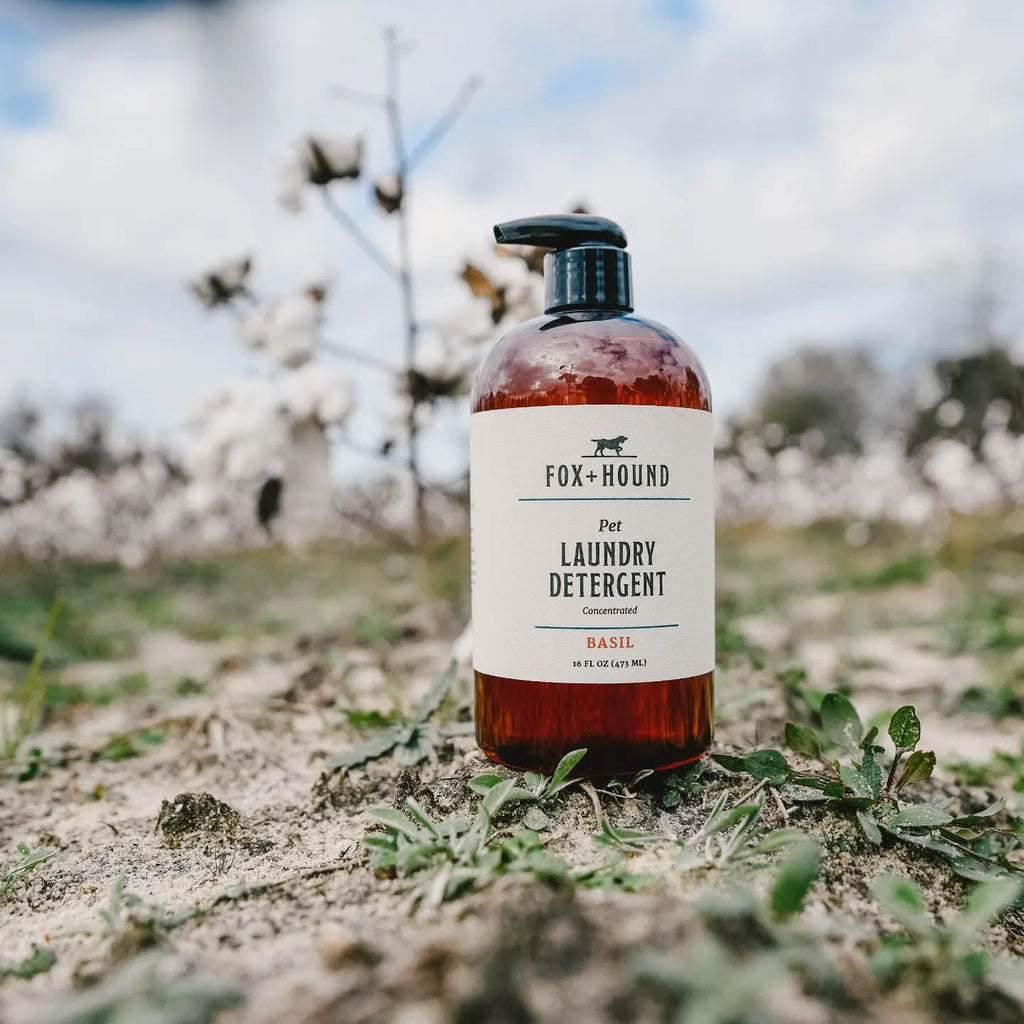 $ 18.00
$ 0.00
Natural Pet Laundry Detergent
Featured On Martha Stewart Living
Even if you bathe them regularly, it's healthier for your pet and your home to launder their sleeping area, too.
Traditional laundry detergents can be toxic to your pet — especially if your pup chews on their blankets, bedding or toys. This is why we spent two years working with a chemist to develop a clean, natural solution. Our formula is an HE detergent, so while it's good for your pet, it's good for your appliances, too. The 16 oz. bottle with a no-mess pump, good for 16 loads of pet laundry. 
Choose from our sweet Basil Scent, or our Lavender Scent. Both act as a natural insect repellent.
Ingredients: Purified water, sugar-based surfactant, coconut oil, organic PH adjusters, thickening agent, basil oil / lavender oil