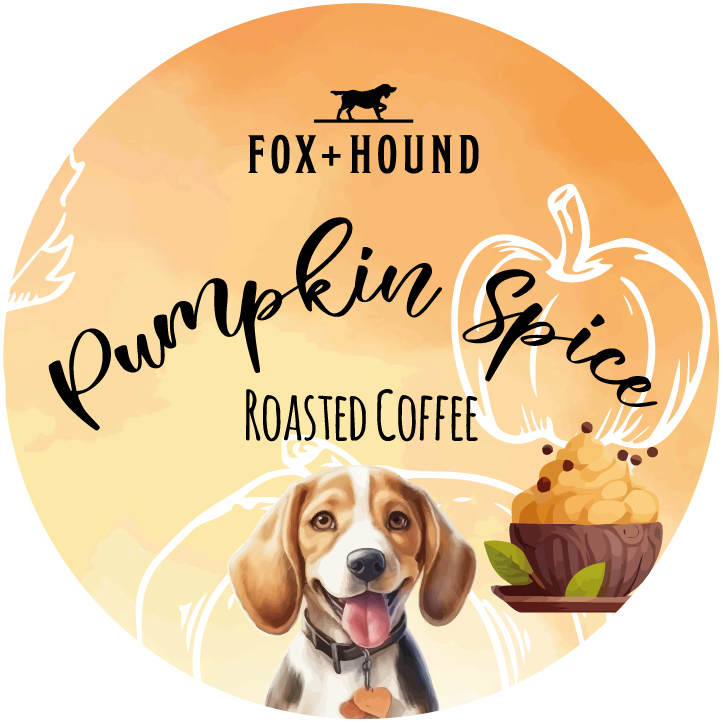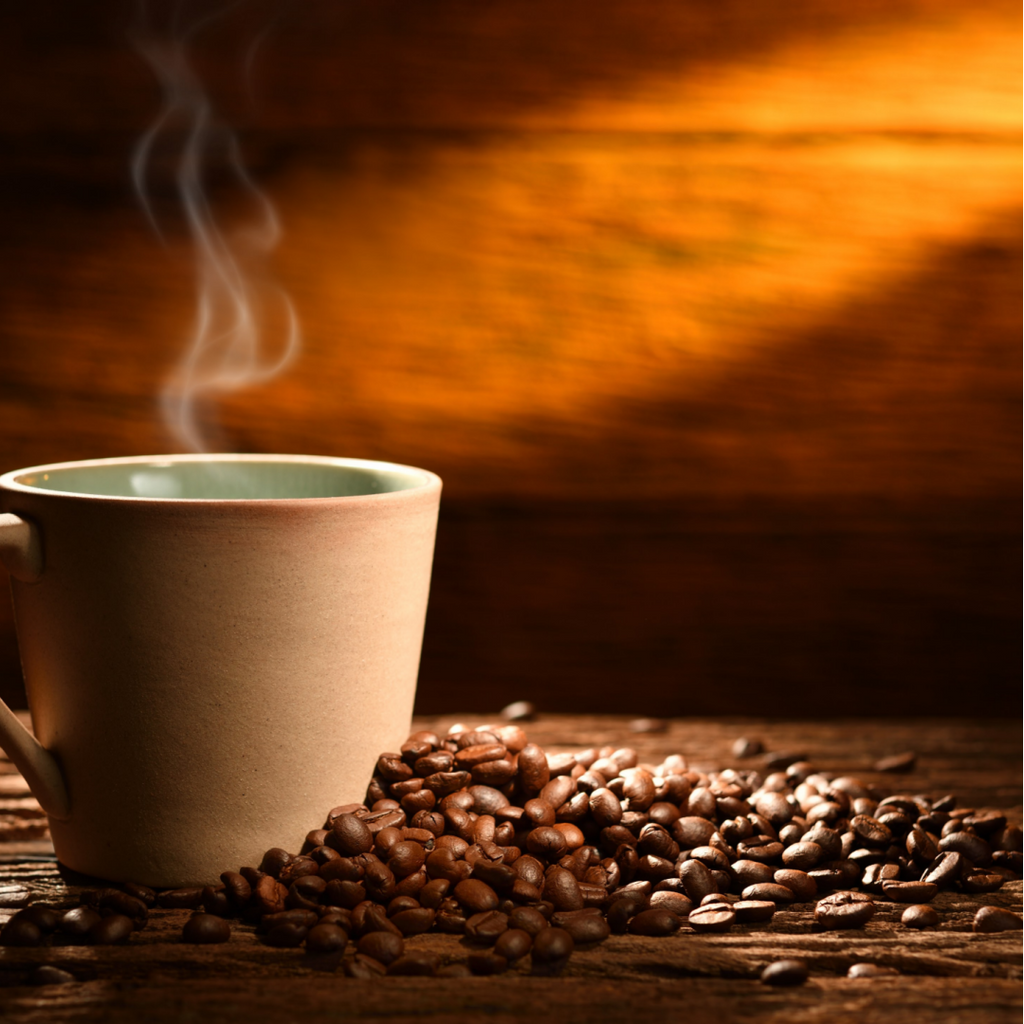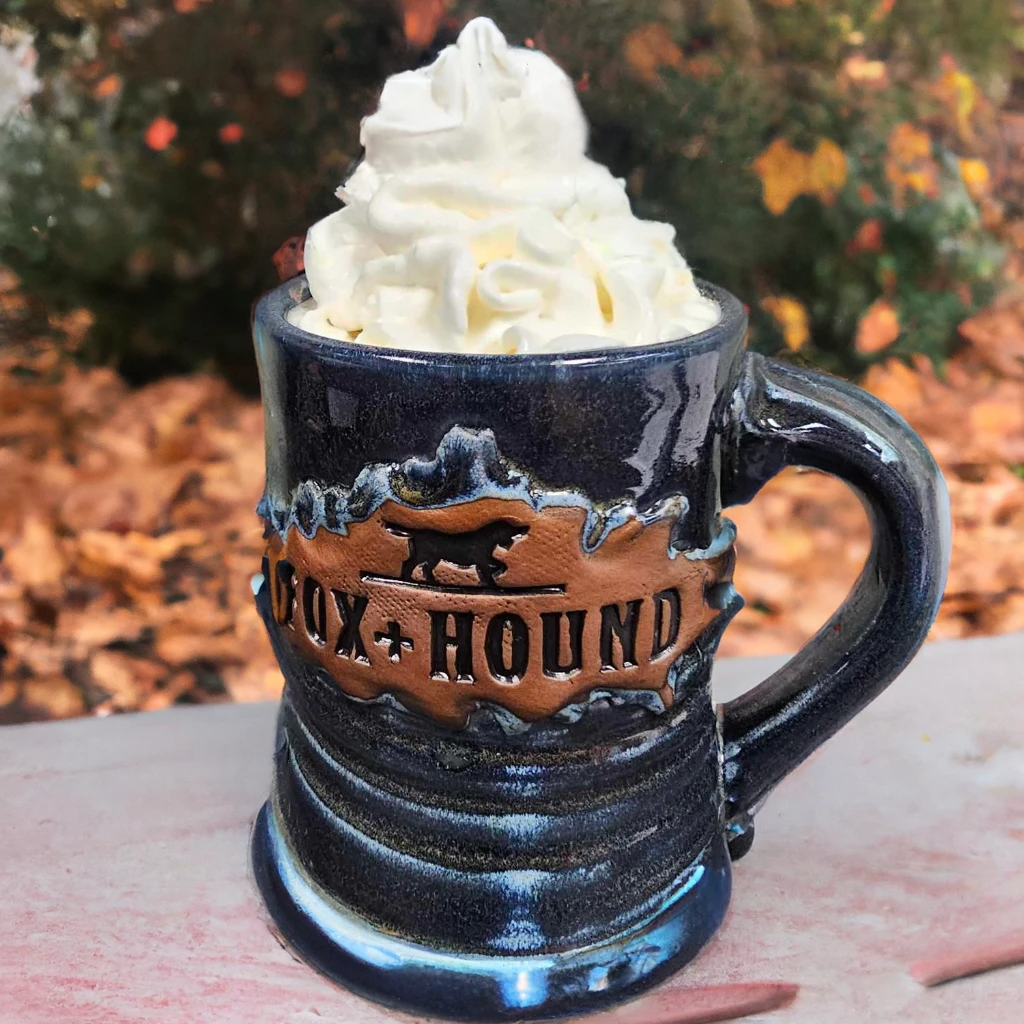 $ 18.00
$ 0.00
Coffee Fox + Hound Pumpkin Spice Naturally Flavored Coffee Seasonal Edition Halloween / Fall / Autumn
Introducing Fox + Hound Pumpkin Spice Coffee, the perfect autumn-inspired blend to awaken your senses and warm your soul. Crafted with precision, this delightful coffee combines the rich flavors of bold, premium coffee beans with the comforting sweetness of pumpkin spice.
With every sip, you'll experience a harmonious balance of smooth, medium-bodied coffee that dances on your taste buds, enhanced by the aromatic notes of cinnamon, nutmeg, and cloves. The earthy undertones of the coffee beans complement the warm spices, creating a truly indulgent and cozy drinking experience.

Whether you're starting your day or taking a moment to unwind, Fox + Hound Pumpkin Spice Coffee is the ideal companion. Its enticing aroma will fill your kitchen, setting the stage for a blissful coffee break. Simply brew a cup, take a deep breath, and let the comforting flavors transport you to a picturesque autumn scene.

We source only the finest quality beans to ensure that each cup of Fox + Hound Pumpkin Spice Coffee delivers a sensational taste experience. Each batch is expertly roasted to perfection, capturing the essence of fall in every sip.

Embrace the season and treat yourself to the irresistible charm of Fox + Hound Pumpkin Spice Coffee. It's more than just a coffee; it's an invitation to cozy moments, cherished traditions, and delightful autumn memories.

LIMITED-TIME EXCLUSIVE—Like the season itself, this limited-edition seasonal coffee won't be around for long, so be sure to enjoy all of the seasonal offerings from Fox + Hound before they're gone

We believe every morning should start with a cup of coffee and your loyal companion by your side. Waking up your senses with that first sip and realizing happiness really does begin with coffee and dogs. Our Medium Roast Coffee is roasted from the memories we have sitting around the fireplace with our cup in hand and best friend at our side. Wake up, drink coffee, spoil your dogs... Repeat
Portion of proceeds donated to Fox +Hound K9 Foundation 

Each 12-ounce coffee can is roasted using our favorite blends to create a high-end coffee shop taste and aroma.


Rich and Smooth: This coffee offers a velvety, medium-bodied texture that provides a satisfying mouthfeel.

Pumpkin Spice: The star of the show, the pumpkin spice notes are warm, inviting, and reminiscent of freshly baked pumpkin pie. You'll be greeted with hints of cinnamon, nutmeg, and cloves that add depth and complexity to the brew.

Subtle Sweetness: The pumpkin spice flavors are delicately sweet, giving the coffee a comforting and indulgent quality without overpowering the overall taste.

Earthy Undertones: The coffee beans used in this blend contribute earthy undertones that complement the pumpkin spice flavors, creating a well-rounded and balanced cup of coffee.

Aromatic Delight: The aroma of Fox + Hound Pumpkin Spice Coffee is irresistible. As you brew your cup, your senses will be treated to the captivating scent of autumn spices, filling the air with warmth and nostalgia.
With these delightful notes, Fox + Hound Pumpkin Spice Coffee promises to be a treat for all coffee lovers seeking the perfect autumn-inspired beverage.

When finished, reuse the can however you like!