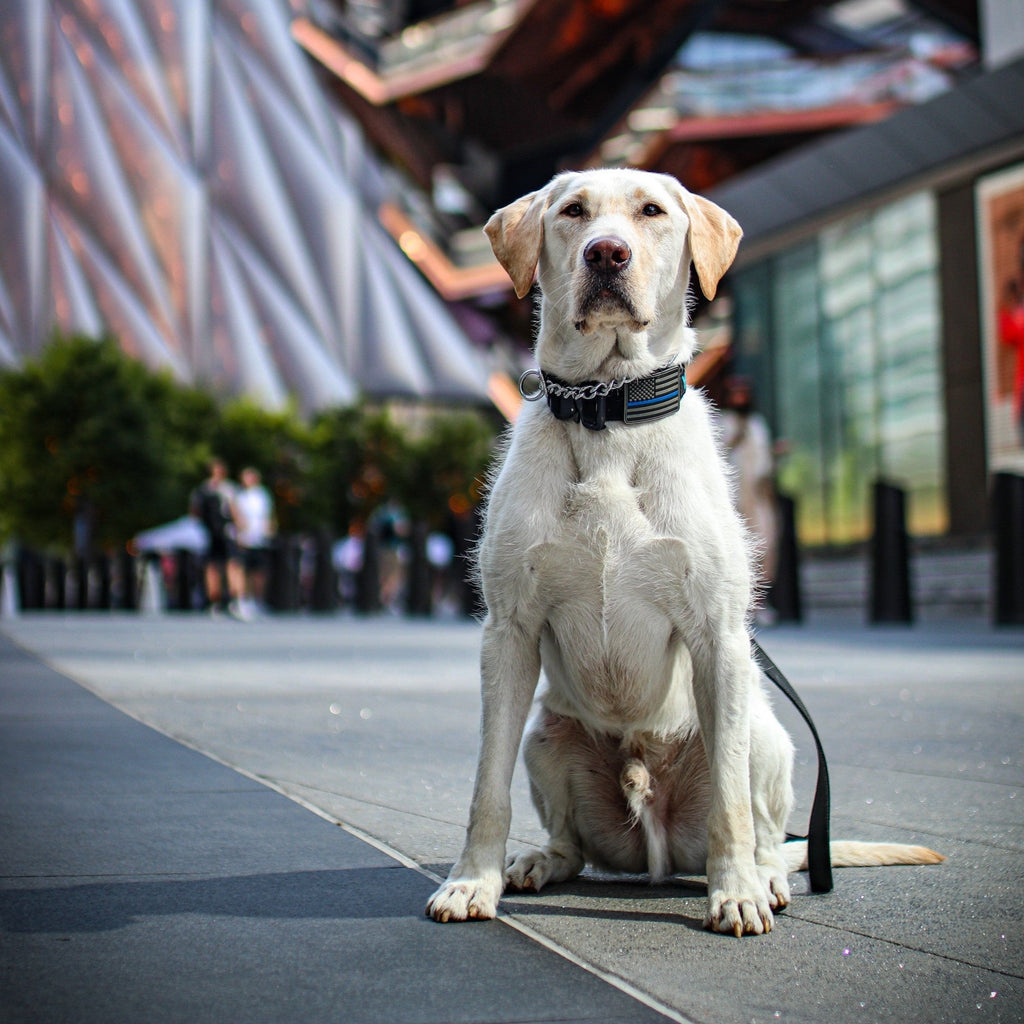 $ 26.00
$ 0.00
Fox + Hound Yogi's All Seasons Paw Pad Protection 4 ounces
Fox + Hound Yogi's All Seasons Paw Pad Protection is made with nature's most powerful and non-irritating healing agents that moisturize and soothe your dog's irritated pads. 
 Paw Protection is specifically developed to be an intensive treatment for a dog's delicate pads which, when left untreated, can lead to dryness and inflammation that can lead to cracking, bleeding and of course, great discomfort for our loyal companions.
 Fox + Hound's Paw Protection protects paws while locking in moisture, creating a barrier between your dog and the most extreme weather conditions. Our formula is safe and non-toxic, with the added benefit of decreasing the effects of allergens your dog may come in contact with. Best for use when your dog is going out on hot surfaces, like sidewalks, gravel and concrete; or facing elements such as salt, ice, snow and rough terrain. In Winter months, to prevent snowballing rub up in between and around the pads.
 For pets who have specific needs, we have salves for healing; and for every dog, we have a barrier for protection. The elements can be hard on pups who spend a lot of time outside, and even if your dog is mostly inside, inclement weather still affects them. Yogi's's Paw Protection comes in a 4 oz. jar, so you can use generously and daily to keep the paws protected.
 $1 of every jar sold is donated to Fox + Hound K9 Foundation to help ensure each K-9 Hero is rewarded with health and the way of life that they deserve for their faithful and loyal service.
Directions: To Keep Paw Pads Protected apply a thin layer 2-3 times a week and rub in. Can use daily to protect pup before going outside. Fox + Hound's Paw Protection absorbs quickly; allow time for pads to dry. 

 Ingredients: Safflower Seed Oil, Olive Fruit Oil Calendula Extract, Plantain Leaf Extract, Bee Wax, Coconut Oil, Capuacu Butter, Caprylic Capric Triglycerides, Cetyl Esters Wax NF, Hemp Seed Oil, Neem Seed Oil, Myristyl Myristate, Vitamin E Mixed Tocopherols (D-Alpha, Beta, Delta, Gamma) essential oils and botanical extracts blend