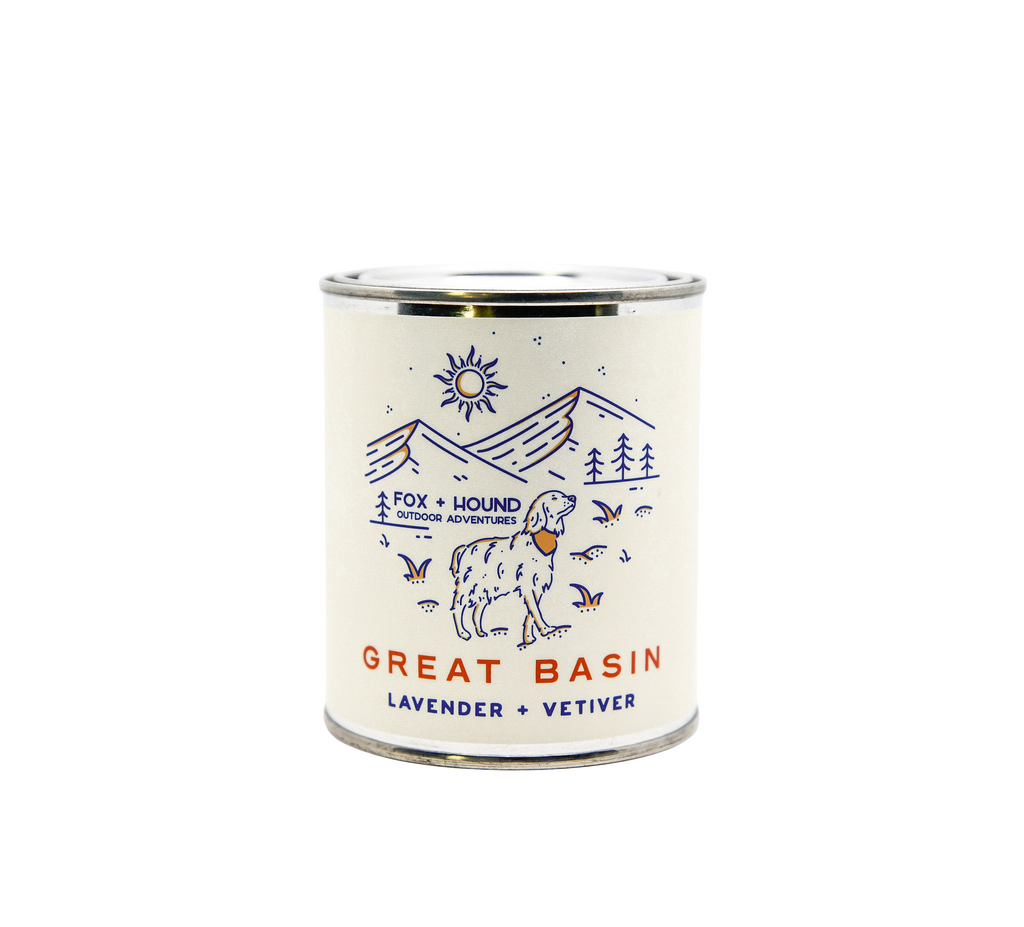 $ 26.00
$ 0.00
Fox + Hound National Park Series Great Basin Soy Candle Outdoor Adventures
 We are excited to release Our Second Outdoor Adventures Soy Candle in honor of our US National Parks!
Fox + Hound Great Basin Soy Candle
Our Love of the outdoors rests in a sense of wonder and awe at the beauty of nature and the adventures of the outdoors.
Great Basin National Park is one of the newest national parks in the U.S. Great Basin was set aside on 27 Oct 1986 by President Ronald Regan. Great Basin National Park includes streams, lakes, alpine plants, abundant wildlife, a variety of forest types including groves of ancient bristlecone pines, and numerous limestone caverns, including beautiful Lehman Caves.
"One way to get the most out of life is to look upon it as an adventure"
Our Great Basin candle will trigger your adventurous memories with every light.
The GREAT BASIN NATIONAL PARK series features fragrances with tones of Lavender, Vetiver, and Cedarwood.
The Journey of Life is Sweeter when traveling with a Dog.