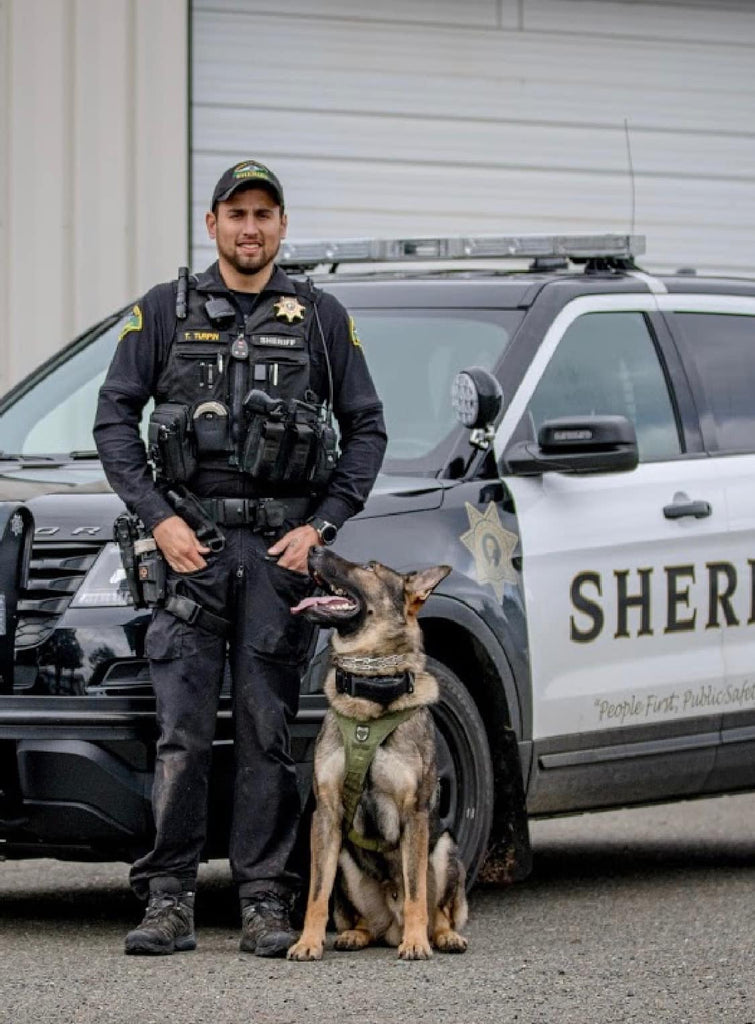 $ 28.00
$ 0.00
Candle K9 Arlo Cuban Coffee Odor-Eliminator Soy Candle
K9 Arlo
Inspired by K9 Arlo, a four-year-old German Shepherd Washington K-9 officer who was shot on duty, a K9 Purple Heart Recipient, and is now retired at home living his Best Life with his Partner.
K9 Arlo was awarded the 2021 AKC Paw of Courage Award. November 7th, 2021, K9 Arlo was awarded a Purple Heart Medal. Arlo's Strength and Tenacity have been an inspiration to all.
Arlo's Partner, Deputy Tyler Turpin, has adopted Arlo and now is playing the role of "Dad" to this Retired Hero. Watching them on their Instagram @officialk9arlo and their Tik Tok @k9arlo you will see the strong bond between these two. We have watched them as Partners, but watching this new chapter in life has allowed us to see the evolvement of a stronger relationship.
K9 Arlo's Candle scent is Cuban Coffee. Fill Your Home or Office with the invigorating scent of roasted coffee beans and warm, sweet vanilla.

Other candles on the market may cover the smell of your dog, but our odor-eliminating soy candle will neutralize unwanted scents and completely remove them. 

Imagine your home wrapped in this bold scent transforming each room into a 
COFFEE LOVERS HEAVEN!
 This highly-scented candle is a
 must-have for any coffee lover. 
Feel your stress melt away as you immerse yourself in Relaxation.
 The final result is a fragrance that's warm, cozy, and beautiful all year round. It 
even works to remove the smell of smoke or other household odors.
*16 oz.
* Premium soy wax , double wick candle
* Approx. 50 hour burn time